Enclosures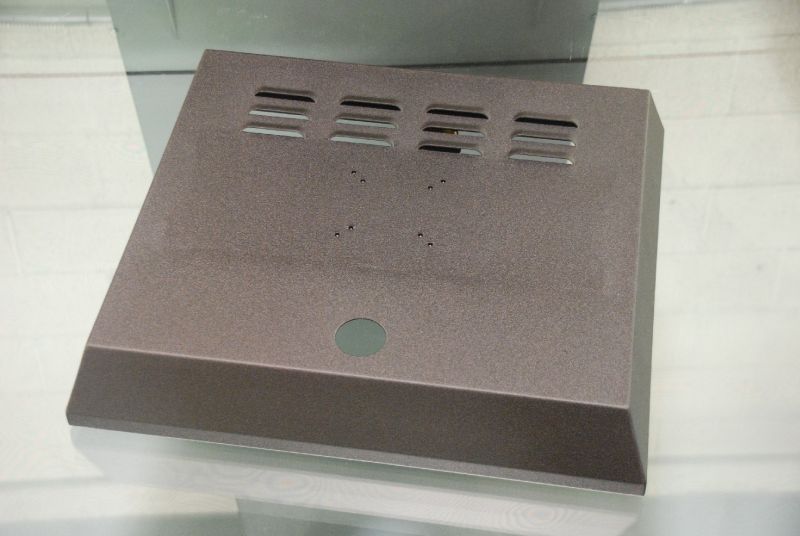 Do you have a need for custom enclosures?  Daria actually began as a "Box and Chassis" company, so building enclosures has been in our blood for over 30 years.  Enclosures take on all shapes and sizes, from simple 4 sided boxes with hinged door to more complex multiple sided, angled enclosures.  
Most enclosures all have similar fabrication requirements including, laser cutting or punching, press brake forming, hardware insertion, welding or spotwelding, grinding and powder coating/painting and possibly silkscreening.  Enclosures can house anything from sensitive computer electronics to outdoor job site tools.  We've fabricated enclosures that fit in the palm of your hand to as large as refrigerators.  
We have the ability to form much deeper enclosures than many other shops.  With our custom designed press brakes we can form up to approximately 16" deep boxes.  This eliminates the need to construct the enclosure using multiple, separate pieces.  By having the ability to form deep enclosures all in one piece we can drastically reduce the amount of fitment, welding and grinding time, ultimately giving you a more consistent, nicer looking and more cost effective enclosures.  
Still note sure if your enclosure project is a good fit for Daria?  Click here to submit a quote